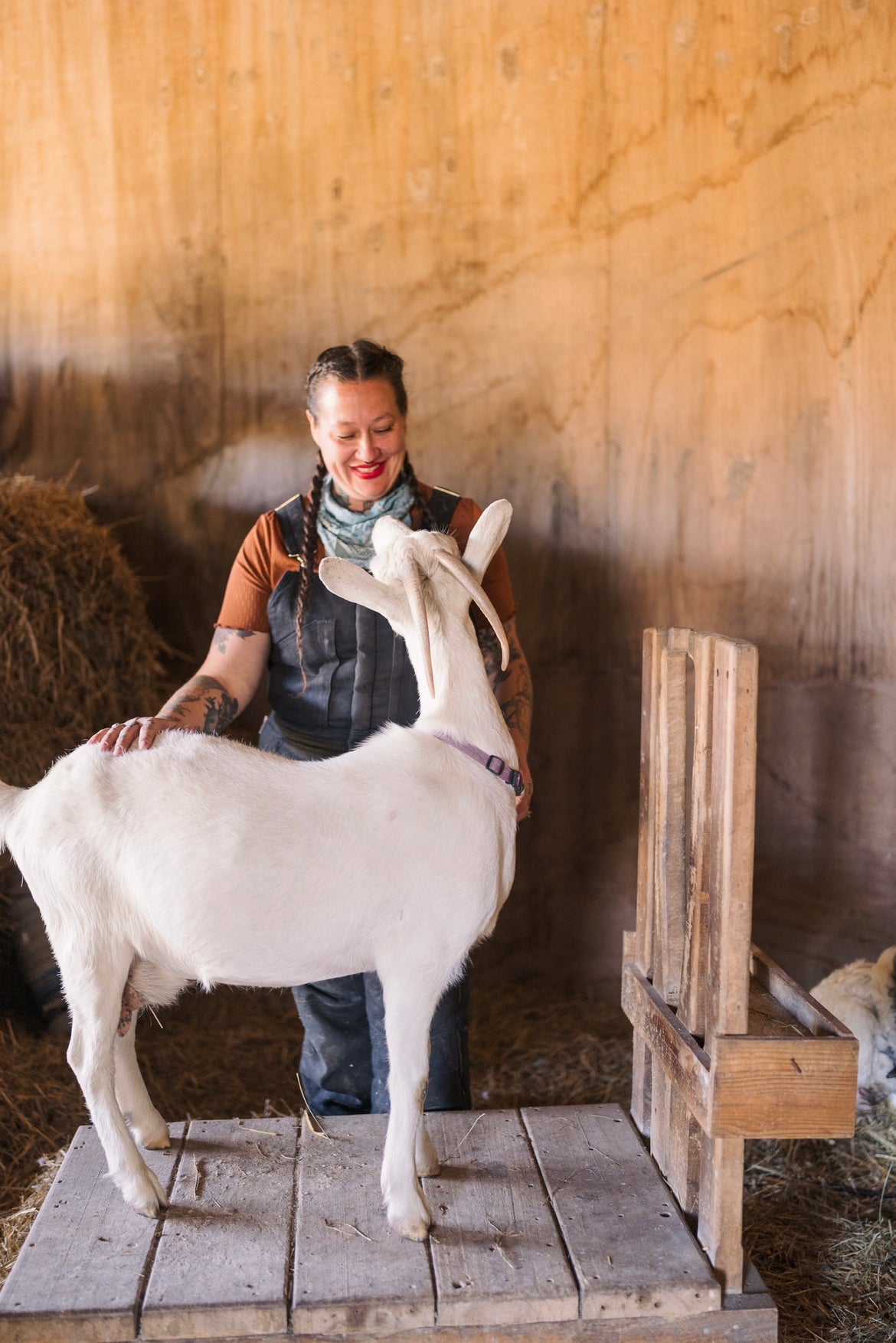 Get to Know Us
This Must Be the Place
We are a Native family of 8 that is running with our dreams of owning our own farmstead in rural Missouri. We are traditional on purpose and each product we create is done with love and intentionality!
We are inspired by the homesteaded ways of our ancestors and aim to provide simple, clean, and organic products for your skin and body that feature all the amazing benefits of goat milk and itself!
From the wildflowers from our own fields that we preserve by hand, and then set into soap dishes and coasters and sun catchers; to the handmade artisnal soaps and lotions that are hand crafted from our own goats that we milk by hand; to the alpaca fleece that your dryer balls are made from- all come from our farm! All created by hand!
Traditional on Purpose
Everything that we have on our farm is used in our art and products. Our goal is to be as self sustaining as we possibly can be! With each season and year, we learn, grow, and expand our farmstead to continue to attain goals of self-sufficiency. Your support, helps us grow! And we are oh-so-grateful!
Farmstead Fresh.
You can find animal based skincare made right here, like tallow and goat milk soaps and goat milk lotions from our animals. We consume tip-to-tail and believe in wasting nothing. We also offer seasonal items, based on the farmstead's current seasonal production, such as alpaca fleece dryer balls and hand-felted sheep wool garland for Christmas! 
Most of our products are scent-free, additive free, preservative free. This is so you can reap the benefits of the goat milk and other natural products, such as clay, spices, minerals, and other plant based ingredients; while leaving out all the icky stuff that aggravates the skin. Our focus clientele are those with skin conditions such as eczema, acne, rosacea, and various other skin sensitivities, making our products gentle and beneficial for babies to seniors.